Animated Halloween Music Videos by J.E.Moores
Halloween Mobile Games by J.E.Moores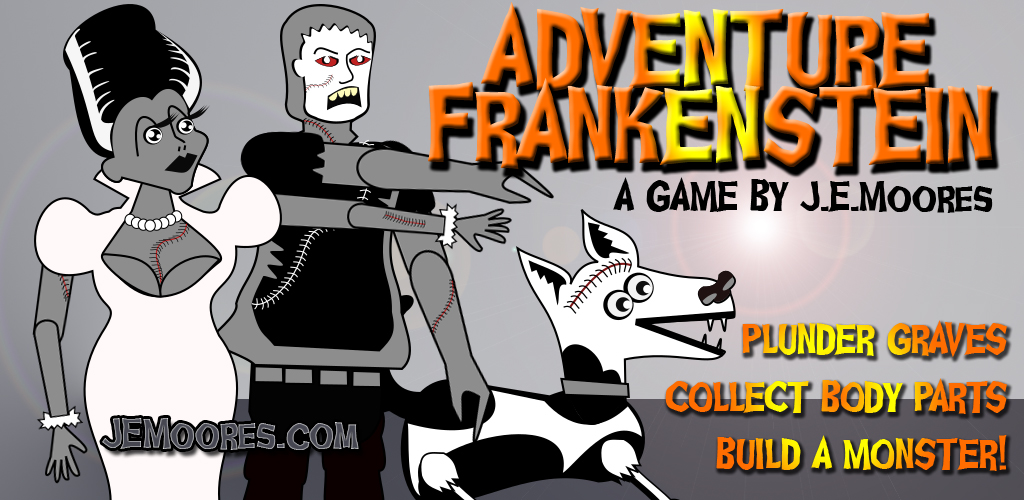 Adventure Frankenstein is a classic Halloween game. Help Igor plunder graves and find enough body parts to build a monster. Then you can play as the monster and build a Bride. Free download for iOS, Android.
Broom Hopping is a classic Halloween game. Help the kitty hop up up UP from broomstick to broomstick as the witches and bats fly by. Free download for iOS, Android, and Amazon. Broom Hopping is Halloween fun for the whole family.
Some of the most bizarre and nightmarish images the world has ever seen come from Hieronymus Bosch and his Garden of Delights. I have obsessed looking at details of this amazing painting since I was a kid. I thought it would be cool to make a game that enters the three worlds of the triptych. You get to unlock many strange critters to continue exploring the three haunted worlds. Free to download on iOS and Android. Contains many disturbing images and plenty of weird subject matter. You'll love it.
You read it right. You collect babies for Satan. Not only that, you trade them in for magic potions to become more powerful. That way, everyone is happy. What's more fun than old wood cuts of witches and demons? Affaire des Poisons is a video game where you get to hop around, cavort, and carry on with all sorts of wicked things. Become a flying witch on a broom, a flying demon, or a very handsome goat! Just avoid getting burned at the stake! Free download for iOS and Android for your mirth and entertainment.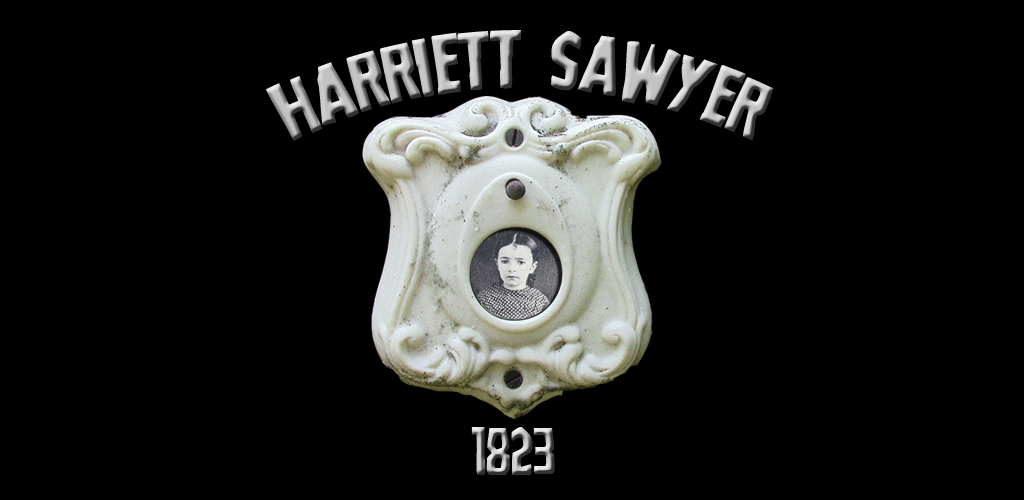 Harriett Sawyer haunts the world's oldest all girls summer camp somewhere in Maine. You can visit her gravestone, but try to avoid the ghosts. Free download iOS and Android.
Wiggly Loaf has a lot of challenges in life, but always seems to come out on top. Wiggly Loaf was once a weird doodle on a chalkboard, but to prove that with lots of love anything is possible, Wiggly Loaf now has a video game making that chalkboard world come to life. The game is a cross between classic platform game and physics puzzle. Each level contains elements Wiggly Loaf must stack, move, avoid, or tunnel under in order to keep going. Collect hearts, and avoid stepping on the flowers. Free game on iOS, Android, and Amazon.
Magical Art and Toys by J.E.Moores
All art, animation, books, and video games © by J.E.Moores